Fighting games are a favorite among all age groups. Research shows that these games prove to be a great way to alleviate stress. Over the years, they have revolutionized traditional concepts regarding gaming. Nowadays, many people are seen to be glued to their device playing fighting games.
The most significant benefit of playing free online fighting games is that it allows a person to put their skills to the test that they have the capability of winning or not. Interestingly, they are not just mere actions. You will have to make a strategy to defend your camp while demolishing your enemies. In a way, they are an incredible mix of action and strategy which require some calculated moves.
Mini Games offers a good number of fighting games that you can play during your leisure time to improve your gaming skills.
Each game has its requirement. Usually, these games are designed according to human psychology. The task may include killing a person, sending troops to invade the enemy camp, choosing your hero, training him to fight and set out for battle.
Battle Gear, for example, is available at Mini Games. This is a game in which you have to send out your army to demolish your enemies and conquer them all.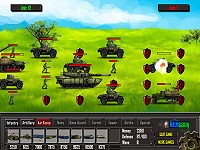 Great Conquest is another game you can try out. This is a game in which you have to create troops and send them to construct buildings and houses in free territories. Upgrade them to build an entire village. Strike the enemy castle and win it to complete each level.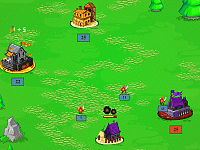 Combat Hero is an action-packed arena shooting game where you need to help Max to avenge his family using a vast range of different weapons.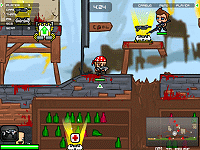 In short, the whole world of fighting games is action packed where you need to calculate your move. At Mini Games, you will be introduced to a great variety of games that you can play in your free time and relax. Don't over-think the outcome. Stay positive and play free online fighting games for fun.