Imagine you are bandit in the Wild West. All you have is a faithful horse. The journey ahead is full obstacles. You have to collect money for upgrades and shoot enemy bandits along the way. Just think of thrill associated with the mission. This is a great opportunity to grab and become a hero. Upgrade the 'beast' inside you and take out the enemies on the double. We are here to give a list of such opportunities to explore. Mouse to aim, fire, and destroy wagon banks
Here is a list of online action games you can consider playing: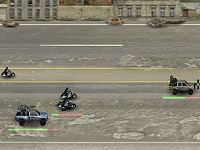 The title of the game is crazy enough to awaken the 'action hero' inside you. Take your driving skills to the limit in this exciting racing game. Drive your way by killing all the enemies as long as possible!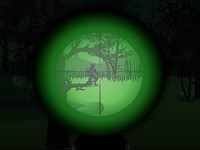 The peace at northern Indian border is at stake. They are ten in numbers, hiding somewhere, hatching up hideous plan to make an attack. And you alone need to wipe out the terror camp. You will get only 2 minutes to complete the mission and come back alive. Upgrade your night vision and shoot all ten terrorists.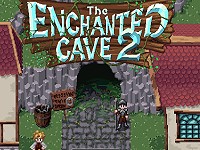 Introduced as a sequel to the successful flash game The Enchanted Cave, this game too is ready to throw a series of new challenges. Delve deep into cave and take on evil creatures inside to earn points for the shop to buy artefacts, gold, and gems. Play this challenging game and become stronger and stronger with every quest.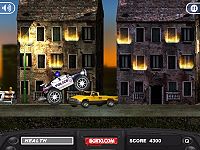 The world is in chaos. The city has run amok! The police deserted the station leaving you locked up in jail. Steal one of their trucks based on speed and mass and drive fast through the city smashing everything on your way.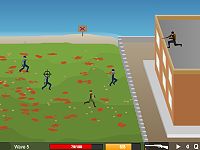 Deploy your units strategically along the road. Once the Nazi troops are within range, command your units to open fire. In order to win this mission, you have to satisfy several victory conditions. So, do waste time. Get ready to ambush the invaders.
Enjoy all the free action games. Good luck!