It's Thanksgiving time here in the United States, and that means plenty of turkey, stuffing, mashed potatoes, and pumpkin pie for dessert. That also means we'll be visiting with family and relatives, or they'll be visiting you at your house. Remember to take a break during this busy time and play a game. What's better than playing a free online game here at MiniGames? Playing a free online Thanksgiving game!
Here are our top free online Thanksgiving games, based on overall votes: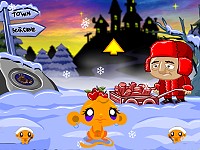 Monkey GO Thanksgiving - Complete all challenging stages until you find all the necessary things for the Thanksgiving dinner to make the Monkey GO Happy.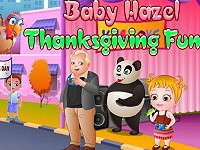 Baby Hazel Thanksgiving Fun - Baby Hazel together with her family are going to celebrate the Thanksgiving Day at her grandparents home. Help baby Hazel to get ready for the celebrations by dressing her up in festive costume and accessories and to prepare a crafted gift for her grandparents.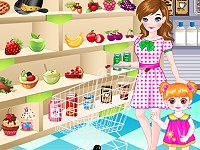 Thanksgiving Day Prepare - Thanksgiving Day is here so, this sweet mommy, together with her cute baby girl are going to make all the necessary arrangements for the Thanksgiving table.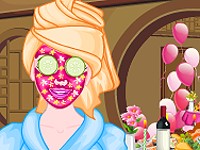 Barbie Thanksgiving Party Makeover - Barbie is going to throw a Thanksgiving Party and she wants to look absolutely superb. Give her the best makeover. Use the best beauty masks scrubs and creams, continue with a glamorous make up and finally, dress her up by choosing one outfit out of the many stylish and fashionable she has inside her wardrobe.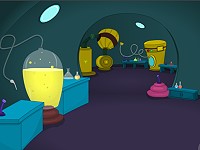 New Thanksgiving Escape - You went for a visit to a friend's house on Thanksgivings day. The morning after you woke up alone in the house and when you tried to leave you realized that the door is locked. Find items, combine them with other items, solve puzzles in order to unlock the door. Can you escape the Thanksgiving house?